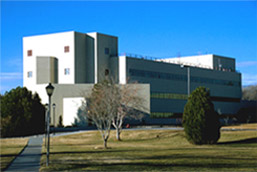 The workshop will be hosted by the New Mexico Institute of Mining and Technology (http://www.nmt.edu) located in Socorro, New Mexico. The meeting rooms will be on the third floor of the Fidel Center. Here is an updated map of NMT campus with directions to the Fidel building and parking area.
The closest major airport is the Albuquerque International Sunport (code ABQ, http:/www.cabq.gov/airport) which is about 120 km north of Socorro. Rental cars are available at the Sunport Car Rental Center which is offsite and requires brief shuttle ride; these run every 5 minutes from the commercial lane located outside the 1st level of the airport terminal building. The trip from Albuquerque to Socorro takes approximately one hour driving south on US Interstate Highway 25.
Let us know if you will need transportation from Albuquerque to Socorro and vice versa, and if so whether there are additional people traveling with you. If you are renting a car, please let us know if you can give a ride to others arriving or departing near the same time, and if so how many could you take. If you need or can provide transportation, let us know what date/time you arrive at/depart from Albuquerque.
Also, please let us know if you expect to need transportation to/from your hotel from/to the meeting site each day, and if so, which hotel you are staying at.
Finally, if you are staying through Wednesday afternoon, please let us know whether or not you are interested in going on a guided tour of the Very Large Array (VLA) radio telescope facility (we plan to leave for this at 1:30 on Wednesday afternoon; it is about an hour's scenic drive to get there, so will occupy most of the afternoon).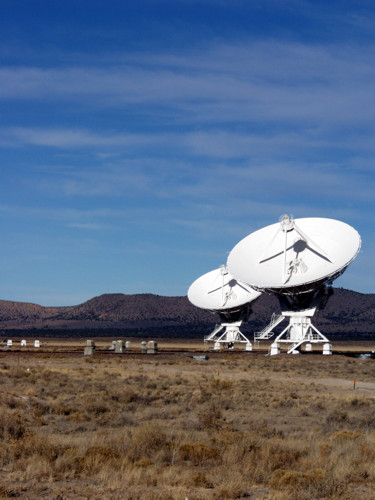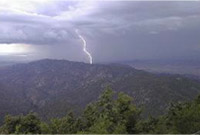 Socorro is situated in the high (~4600ft/1400m altitude) desert, surrounded by mountains; it is a beautiful setting, with ample opportunities for hiking and several other points of interest nearby, including the Bosque del Apache National Wildlife refuge, the the Very Large Array (VLA) radio telescope facility, and the Langmuir Laboratory for Atmospheric Research, a mountaintop facility for the study of clouds, thunderstorms, and lightning. For those interested in spending more time in the area, numerous other attractions (including Native American Pueblos, museums, cultural and arts centers in Albuquerque and Santa Fe, White Sands National Monument, Carlsbad Caverns) are within a few hours' drive. If there is sufficient interest, we will arrange a tour of the VLA on Wednesday afternoon, 13 June, for participants who are staying through that afternoon.
Contact Information for Workshop Organizers: